Another year, another Black Friday passing with me in the red. The only "malling" I've managed to do so far was to pop in and out of stores to grab things that were already on my shopping list, like gifts for my family, school supplies, and the occasional fancy ingredient for the holiday meal. That said, here are some pleasant surprises I've found so far...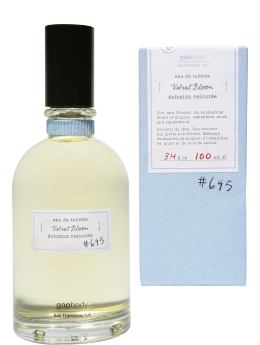 - Remember what I said in the
last entry
about the new
Eau de Toilette collection
from
Gap
? I finally got to sniff them today, and boy was I pleasantly surprised. My absolute favorite of the group so far is
Velvet Bloom
- the notes listed are
muguet
(lily of the valley),
osmanthus
(which I know is supposed to smell like fresh pineapple), musk and sandalwood, but to me it smells almost like a spicier version of
Mukki
by Fresh, with the chocolate-nectarine undertones. It's definitely a "casual" scent for those of us who, like me, are very much into oriental-floral fragrances that smell like exotic desserts. My other favorites in this line are the Mandarin Jasmine (citrus-floral, very feminine) and the Lavender Tea (crisp and clean, like a good Gap shirt). If I remember correctly, the one I really didn't like was White Amber - I think that was the one that smelled like bug spray to me.
- Speaking of scented stuff, I got this gift idea from one of my undergraduate co-workers at the school bookstore: It's not a bad idea to get a room fragrance for the college student in your life. Yes, it sounds like I'm advocating something something illegal here, but hear me out - I was in college, too, so I know that the day does come when your dorm room or dwelling of choice will inevitably start smelling like dirty socks. In my co-worker's case, he was getting tired of spraying Febreze, and he was living in a building where incense was banned (fire hazard) but candles were OK. It just so happened that I had a
Glade Scented Oil Candle
burner at home, so I grabbed that and a box of Apple Cinnamon-scented refills for him. Needless to say, he was thrilled by the thought - and it helped that the apple scent made him think of his home in the Northeast. For those of you who are not into Glade or apple-scented anything, you can also get guy-friendly candles and reed diffusers from
Pier 1
,
Yankee Candle
,
Target
, and
Banana Republic
.
- Books are also a no-fail gift idea for kids, especially those who love to read books. During a recent Scholastic Book Fair, I managed to snag a paperback copy of Jeff Kinney's
Diary of a Wimpy Kid
- the situations may be above and beyond the younger ones, but I like the fact that it's printed to look exactly like it was written by an actual kid on composition-book paper, so that you could use actual sentences from the book as samples for penmanship. I'm going to pack this with me as an alternative to the Nintendo DS for the nephew.
- And because it can't be said enough:
GO BOWS!