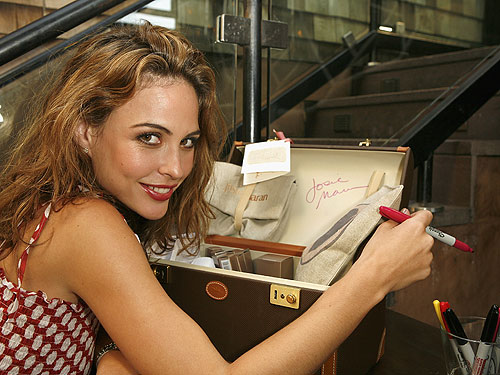 Just got this in my inbox today, via the Sephora newsletter



Come meet supermodel and homegrown-beauty maven Josie Maran as she shares
her beauty secrets and shows off her new organic brand, Josie Maran Cosmetics.
With botanical-based formulas and recyclable and biodegradable packaging, this
luxurious line embraces eco-friendly practices with products made with love -
for people and the planet.

March 7, Honolulu, HI
Sephora Ala Moana 808-944-9797
I don't know if I'll be there among the gawkers aiming cameras into the Sephora store on Saturday - especially since I do have plans for that day - but if you are going to be at Ala Moana Center, be prepared for an onslaught of this:
(Sorry, boys, but it wasn't easy to find pictures of her fully clothed... which, come to think of it, she probably will be when she shows up at Sephora anyway.)
Coming up on Part 2: The inevitable entry on the opening of the BEST. STORE. EVER. at Salt Lake and Kapolei Commons...